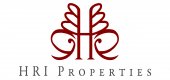 Hurricane Season Notification to Residents
Planning Ahead
Living with the threat of a serious hurricane is part of living in New Orleans and many other cities across the country. You must plan ahead in the event of this weather emergency. Residents should develop their own personal emergency plans in the event New Orleans is threatened by a hurricane. These plans should include your destination and transportation arrangements.
Preparing for the Storm Contact Information
Your first step in preparing for a hurricane should be to develop a personal emergency response plan. It is imperative that you provide the on-site management office with updated contact information for you and your family. We request that you take a moment and fill out the attached Resident Contact Form to ensure we will be able to contact you in the event of a disaster. Please drop this in the Evacuation Drop Box located in the lobby.
Keep in mind that HRI Properties will have an emergency phone line and web-site that will be available in the event of a disaster in the City of New Orleans. Please keep this information handy:
HRI Properties Emergency Phone #: 888-609-4306
Extension 120 – HRI – HCI – HRIM,
Extension 121 – Apartment Residents
Extension 122 – Hotel Employees
Rental and flood insurance - Purchase insurance for and inventory your personal possessions. As a renter of a property, you must insure your personal property as it will not be covered by the property/building insurance. IF YOU DO NOT HAVE PERSONAL PROPERTY OR "RENTERS" INSURANCE, YOU SHOULD SEEK SUCH COVERAGE IMMEDIATELY FROM YOUR INSURANCE AGENT.
Prepare your apartment - Pick up all items from the floors and store in drawers and closets. Move upholstered furniture away from windows. Close and lock your windows. Bring inside any items you may have on balconies. Turn refrigerator and freezer temperature gauges to maximum. Open only when absolutely necessary and close quickly. Unplug stereos, TVs, electronic equipment and lamps.
Pets - In the event that you evacuate, it is mandatory that you take all pets with you. No exceptions.
Refrigerator - Prior to vacating the property, you should consider taking or disposing of all perishable items in your refrigerator and place them in the dumpster/trash chute. Another option is to buy large Ziploc bags so that you can place food items in the bags and you can take them with you or you can leave some items sealed in the bags. Many residents have purchased ice chests so that they can take food items with them when they evacuate so they have a source of food and drinks for a long evacuation drive.
Computers and electronics - Back up computer data and take a copy with you. Cover your computer and other electronic equipment with plastic sheeting or large plastic garbage bags.
Store water - Fill clean, airtight containers to store as much water as possible.
Protect important documents - Place your documents in waterproof containers and take with you or store at the highest, most secure point in your room or apartment.
Your vehicle - Check all fluids and tire pressures (including spare). If you leave your vehicle at the property, make sure it is parked in your assigned parking space and be reminded that any damage to your car will not be the responsibility of the property or management.
Have cash on hand - ATMs will not operate should the ahttp://www.emergency.louisiana.gov/Disaster_Evaluation_Guide.htmlrea experience a power failure. http://www.emergency.louisiana.gov/Disaster_Evaluation_Guide.html
Evacuation Routes - Consult the following website: http://www.emergency.louisiana.gov/Disaster_Evaluation_Guide.html
Responding to the Storm - Whenever a hurricane threatens New Orleans, the property will initiate its hurricane procedures. The property management and maintenance staff will be required to leave the City prior to the storm so you should not anticipate being able to communicate with the management office pending the storm impact. Also, many of the building life safety systems will be compromised in the event that the building loses power so remaining at the property during a mandatory evacuation is not recommended and may be dangerous.
It is critical that you monitor HRI's Web site, as well as bulletins issued by governmental authorities. When responding to any evacuation order, you should seek shelter outside of the city. Use your prearranged emergency plan.
Choose a sheltering option far inland and north of Interstate-12.
Consult the Louisiana Citizen Awareness & Disaster Evacuation Guide http://www.emergency.louisiana.gov/Disaster_Evaluation_Guide.html)
Make reservations at a hotel or motel outside of the storm area.
Go to a relatives or friends house.
The management cannot assure the personal safety and well being of any resident who chooses to stay at the property or in the City. When an evacuation is ordered, you should do everything in your power to comply.
When You Evacuate
- Tell someone outside of the storm area (a family member or friend) where you are going, put that person's name and contact information on your
Resident Contact
Form and drop it in the
Evacuation Drop Box
located in the lobby.
After the Storm
- Listen to local news media for up-to-the-minute information regarding medical help, food programs and general assistance. Stay where you are if it is safe until authorities give the "all-clear."
Monitor the HRI website, www.hriproperties.com, and call the toll free number provided for up to date information and status of the property.
For additional information on hurricanes and storm preparations, check the following websites: http://www.redcross.org (American Red Cross)
https://www.nola.gov/health/emergency-preparedness/ City of New Orleans)
Prepared by HRI Management